Yay!!  Happy Friday!!!!  Thanks for waiting so patiently to this day... I know that everyone was curious as to who our first artist would be!  Well, we're ready to proudly announce.... ***drumroll please***... Jessica Bashaw!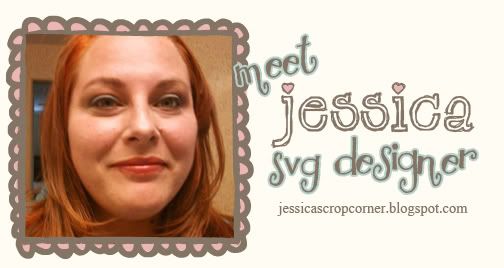 She's a super-talented paper crafter, and has only been designing and selling SVGs for little over a month.  Looking at her work, you would never EVER guess that.  Her work is simply fabulous - she makes the files really easy for any paper crafter to use (creates folders within a collection, so you can find what you're looking for easily!) and the graphics are so simple and cute!  I'm sure that you'll agree after you see her collections! 
Jessica, welcome!!! Please introduce yourself :)
I am a stay at home mom of two wonderful boys ages 10 and 3. I am a volunteer for the Boy Scouts of America through my sons Cub Scouts pack and I am his Den Leader.  I enjoy watching movies, family game nights, and girl's night out! I have been married to my best friend for eleven years. I truly believe that smiles are contagious and you should always pay someone a compliment, especially when you don't feel like it!
So, what got you into crafting and how did you start your business?
I began paper crafting when I was 13. My Aunt was an avid scrap shopper and we would make it to the scrap shoppe about once a month to scrapbook. At that time, I scrapped photos of my cats. I have always been artsy and I have my mother's side of the family to thank for that! When I started looking into the Cricut, my husband went out and bought it for me from Michael's craft store. Once I found out that I HAD to use THEIR cartridges I returned it immediately (within 45 mins.).  On craigslist.org I came across an advertisement for the Sure Cuts A Lot software. I struck gold! I then found a very nice lady selling the Cricut Expression at over ½ off MSRP! The lady I purchased it from was kind enough to inform me about Inkscape and to explore my options with creating a business out of designing SVG's. I really didn't get inspired to start off then as that was almost a year ago, but I have always kept it in the back of my mind.  I started my business not too long ago when my husband and I were starting to feel the effects of the economy. I really enjoy creating and being able to stay at home. I began searching for ways to earn money at home and found a great company that purchases the copyrights to my designs and they feature me as an artist on their website (SVG Place). I do plan to have my own website one day, but this works great right now!
What inspires you?
My children and my husband first and fore most! When I see films, a photograph, a wedding, a magazine clipping.. you name it, I see it all in layers and know exactly what I want to do with it. It's not easy, I do get hang ups and crafters block quite often. I turn to hubby and ask for direction and suggestions all the time. He has great ideas, but don't tell him I admitted it!
When do you get to craft/design? and share with us your other hobbies & interests?
I mostly get to create ALL day. I do take breaks with my kids, but mostly, I am behind the computer designing most of my day. I do get away from the office when I pick up my son, have lunch, watch a movie, or whenever I like. That is the great thing about being your own boss. No deadlines or pressure. I think that if I was told what to create, I would not be able to provide it at my best as this is something I truly enjoy. My other crafts and hobbies include photography, baking, reading, board games, and Cub Scouts.
Lastly, but not least, what cutter do you use and prefer?  Besides the cutter and software, what is the one MUST HAVE crafting tool?
I use the Cricut Expression. I prefer the Cricut Expression because that is what I have. I would like to save up for the Black Cat Lynx someday. My one must have crafting tool would have to be my Tweezer Bees by EK Success. I just ordered my Crop-o-dile so that answer may change soon!
Take a look at some of her fantastic work:
Classic Wedding SVG Collection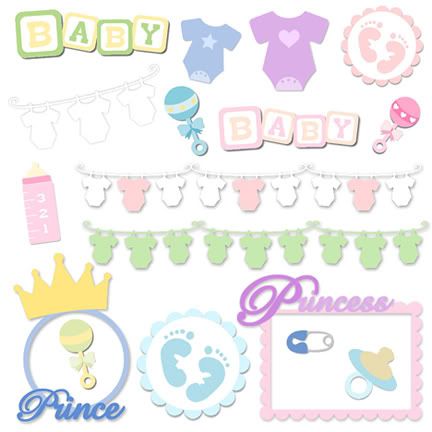 Cards for Dad SVG Kit: (except for the Corsette gift bag :-) Well, maybe dads would like this one! - you can find the Corsette gift bag at SVG Place)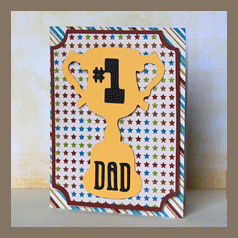 You can see more of her amazing collections for purchase and her fantastic papercrafting on her blog: http://jessicascropcorner.blogspot.com/ 
She is also a featured artist at SVG Place and her collections are currently in process of being added to the store.
Check out SVG Place!

 ....and, she's also doing a giveaway!!!!  Become a "follower" on her blog, and "like" her on her FB page, and she'll be picking a random winner from each places!  A winner gets a $10 gift certificate to svgplace.com (FB giveaway) and one of my SVG collections(blog giveaway).  Please see her blog for more details!
Don't you just love her stuff??  Leave a comment here and on her blog/FB page letting her know how awesome she is!  Now, I'll tell you a secret! (promise that it's between you and me!) Jessica has generously donated a super cute SVG set to use for our upcoming challenge on Monday!  You won't wanna miss this one!
We hope that you enjoyed our first Featured Artist, and we'll see you next Monday for the challenge!
Have a happy crafty weekend, everyone!
~The Dolls
If anyone is interested in being featured on our blog - we've created a FAQ's section and schedule for all our potential guest designers and featured artists!
If you've already contacted us and shown your interest, but have yet to get a CONFIRMED DATE, please read the FAQ's and calendar section and choose a date! This make it SO much easier on us! Thanks!