Hey all! Wow, our first challenge is here! We can't wait to see what you all make! We're so excited about this one! Jessica, our featured artist from Friday, has so generously made a whole collection of SVG's for you all to use on your projects! They are FREE! Whoo-hoo! These are the 'official' Paper Doll SVG's! Why don't you all stop by Jessica's Facebook page and tell her "Thanks!". You can download them by CLICKING HERE!
Now, on to the challenge!
Us 'Paper Dolls' and two wonderful guest designers created some awesome inspiration for you all! These SVG's can be used in so many ways, here is what we did! If you want the full details and more photos, head to our individual blogs!
Tamara - Happy Life, Crafty Wife
I created this sweet little gatefold card! This turned out NOTHING like I planned. I love when I start a project with one design in mind, and when I finish it's totally different! I had a lot of fun with it and was going for a vintage feel.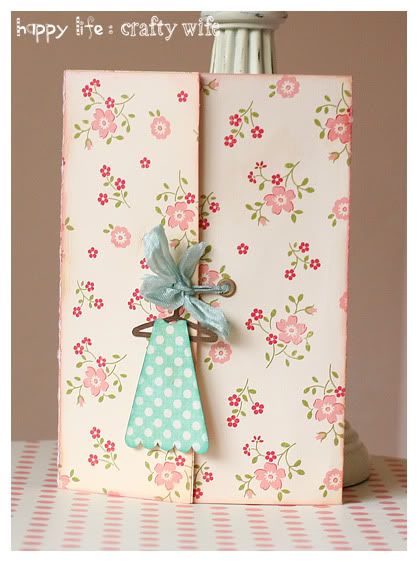 Thienly - Mod Paperie
I was at the Michaels the other day and came across a whole display of Bravissimo by Making Memories.  They are celebration ribbons that can be personalized by adding in a customized sentiment, streamers and rosettes.  I was inspired, and thought I'd make my own!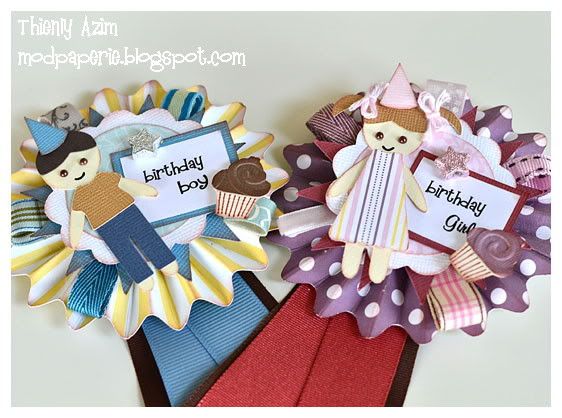 Anna Dawn - Memories by Anna Dawn
Anna Dawn decided to go a non-paper crafting route and created these super cute fabric applique's! I think EVERYONE needs one of these shirts! Thanks for joining us this week, Anna Dawn!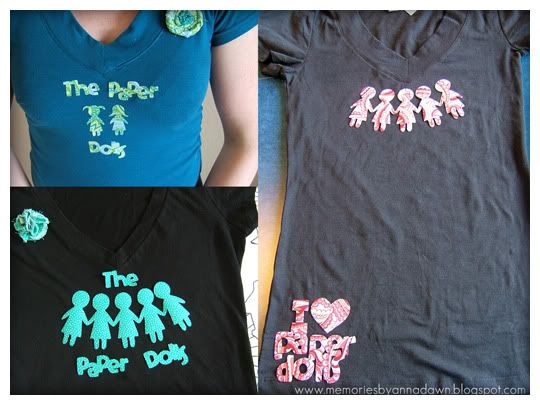 Jenn - Jenn's Paper Crafts
Jenn made a super cute little layout with the paper dolls! Aren't their little faces so cute? We're so glad you joined us this week, Jenn!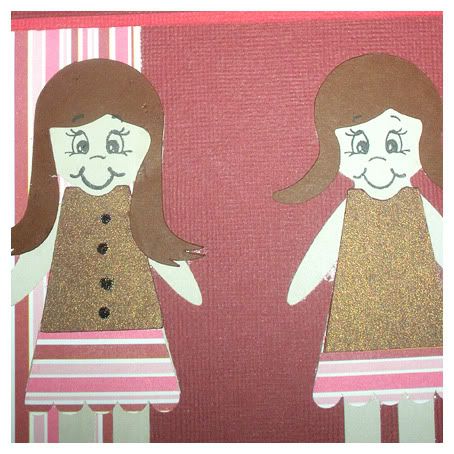 Are you ready to play? Here's how!
1). Download the files HERE (Thanks again, Jessica!)
2). Create something.. ANYTHING crafty with these SVG files!
3). Post them on YOUR blog*.. click on the TITLE of your blog post you want to share and copy the link from your browser.
*You can also host them from Flickr or other hosting websites if you do not have a blog.. :)
4). Come over to Paper Dolls and share! Make sure you select the thumbnail photo you want!
5). Share about our challenge and giveaway on Facebook or your blog... pretty please?
Then, next Wednesday we will post a winner.. one lucky randomly chosen person will win THIS WEDDING SVG SET from Jessica! Pretty cool, right? Of course!
Happy crafting! Thank you all so much for joining us this week!
~ The Dolls