That's what my daughter call her flip flops... lol.
Well, well! So nice of you to stop by and check out our WEEK 4 CHALLENGE!! Whoo-hoo!
I'm excited about this one and can not wait to see everyone's take on this amazing file created just for us by the fabulous Eleanor of SVG Shop! Everyone please be sure to stop by her FACEBOOK PAGE and tell her thank you for being so generous! Yes, generous! She's also donating a $20.00 giftcard to svgshop.com to one lucky winner! *high five* This giftcard will go to the BEST project judged.
The other lucky winner this week will win a $10.00 giftcard to SVG Place! Amazing, right? We think so! This will go to a randomly chosen participant!
Ready to get flippy - floppy?...
Download your files! 3D Flip Flop Box
And now.. GET INSPIRED!
Tamara - Happy Life, Crafty Wife
Thienly and I are rotating weeks now for inspiration projects and this week is my week! I was very excited to work on this little flip flop box, how fun, right? This would be great for party favors, etc. I had a few different themes in mind for mine, but I decided on a Luau theme! If you want to see how I made mine along with more photos, check out my blog!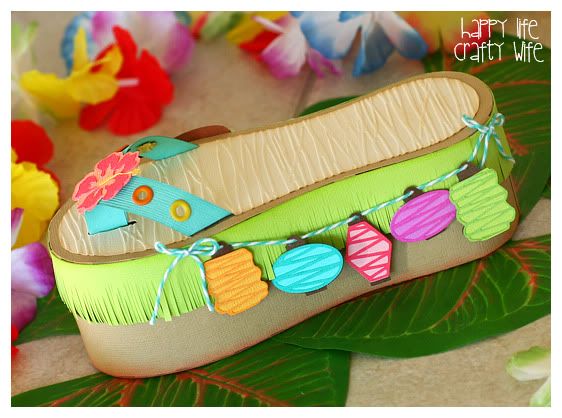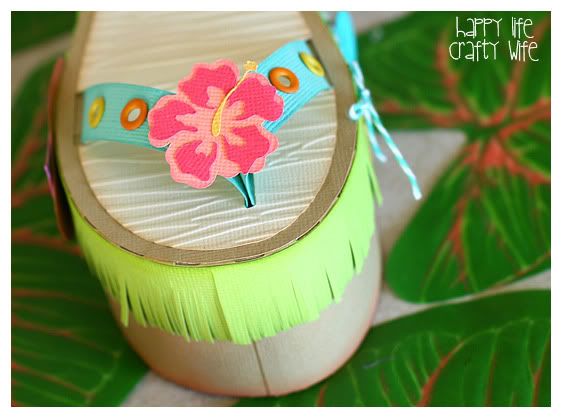 Kendra-Sue - KSD Creations
Kendra-Sue made some colorful and fun flip flop boxes using a 3d flower! So cute! I love how she made a pair! Thanks for joining us this week! For more info and photos, please go to her blog!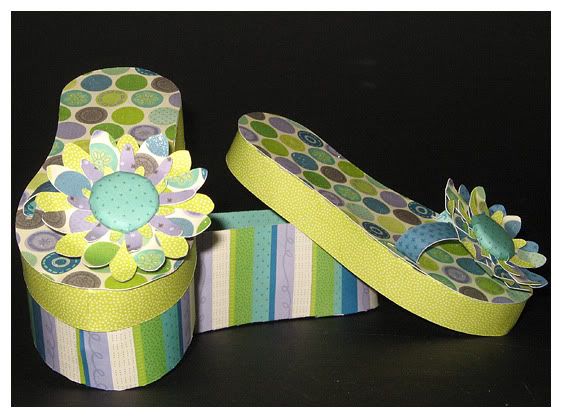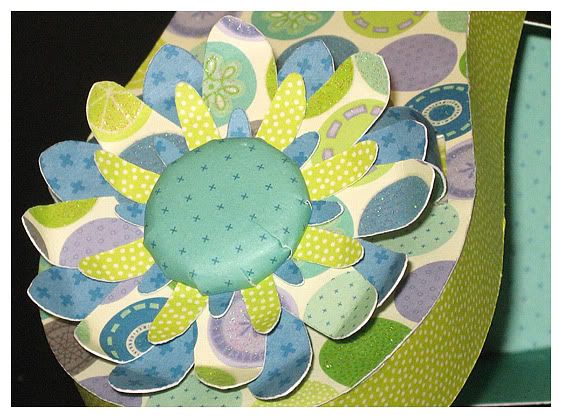 Martha - Beautiful Creations by Martha
Martha made a lovely flip flop box! Gotta love that little rose and the added bling! Thanks so much for joining us this week! For more info and photos, please check out her blog!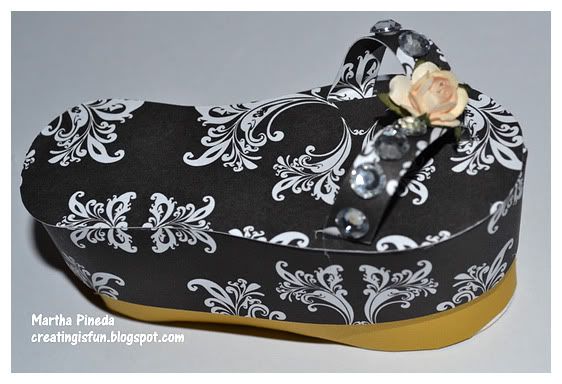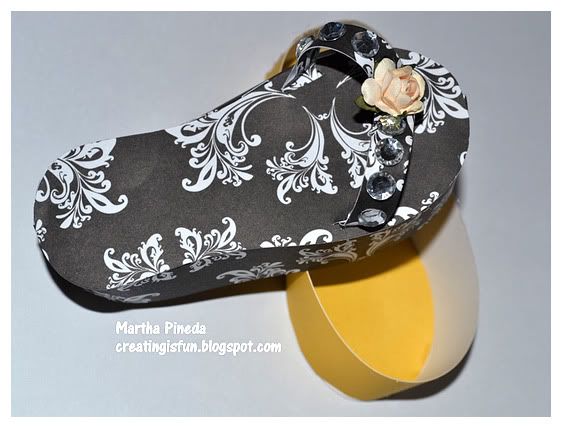 Didn't you just love those?!
Are you ready to play? Here's how!
1). Download the files HERE
2). Create something.. ANYTHING crafty with these SVG files! You must use at least ONE of the files provided.
3). Post them on YOUR blog*.. click on the TITLE of your blog post you want to share and copy the link from your browser.
*You can also host them from Flickr or other hosting websites if you do not have a blog.. :)
4). Come over to Paper Dolls and share! Make sure you select the thumbnail photo you want!
5). Share about our challenge and giveaway on Facebook or your blog... pretty please?
6). If you are downloading the freebie files, but won't have time to join the challenge, it would be nice to leave a little thank-you comment to our SVG designer for this week! :)
Then, next Wednesday we will post the winners!..
 We can't wait to see everyone's flippy-floppy's!
~ The Dolls