Our week 3 challenge is here! Wow, the week sure went by fast! Feels like I was just doing this post two days ago for week 2! LOL!
Before we get started, we just want to thank those of you who entered our challenges! Our blog is just getting started so we don't expect a ton of entries (can't wait for that!) but we sure do enjoy seeing your work! We did a little poll over the weekend and notice some people feeling like their work is not good enough.... please, PLEASE do not ever feel like that! This is just for FUN! We love to see EVERYONE'S work! So no more of that crazy talk, got it? ;) Plus you have a chance for some cool prizes!
The Details:
The challenge files this week were created just for The Paper Dolls blog by the lovely Belinda of Bee's Hive o'drama! She was our featured artist recently..
You can download the challenge files right here - Belinda's Paper Doll Files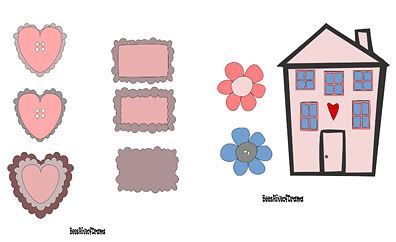 For this challenge you need to use one or more files from this collection! You can make anything from a layout, card or decorate a giftbox! If you need a little inspiration, then you're in luck! Thienly and our guest designers, Alyssa and Diana, created some really cute projects to share!
Next Wednesday we will randomly pick TWO winners. One will win a $10.00 GC to SVG Place and the other will win a $10.00 GC to Martha's Creating is Fun Etsy shop! (Get some trim and buttons!) And as a BONUS, Martha is giving our readers 25% off at her Etsy shop with the code challenge25.. How awesome is that?!
Thienly - Mod Paperie
When I saw these files from Belinda, I knew right away that the scalloped hearts and the frames would make perfect embellishments for my shoes SVGs that I had been saving away for that "special" project! I had so much fun making these, it's tempting to make them in every single color to match my wardrobe! Please come visit my blog for more pics and info!
Alyssa - My Thoughts Exactly
Alyssa made this really cute 'We've Moved' card! I love the little address cards she made! For more information and details on how she made this, please see her blog!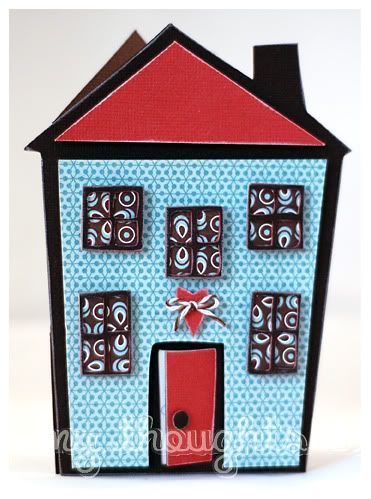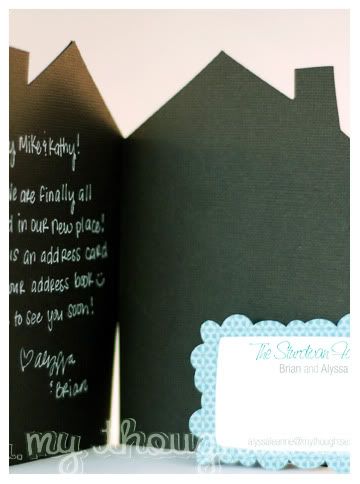 Diana - Scrappin' Butterfly
Diana made a cute dollhouse birthday card! Please check out her blog for more info and pictures!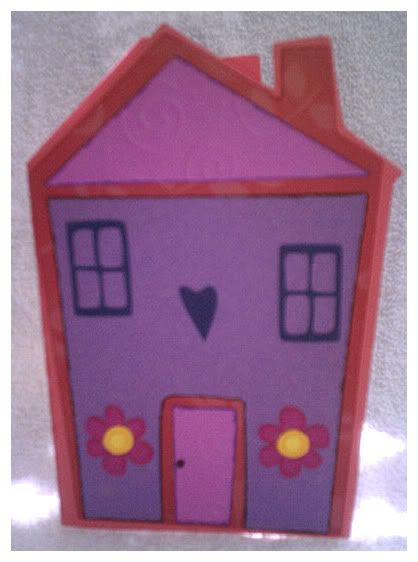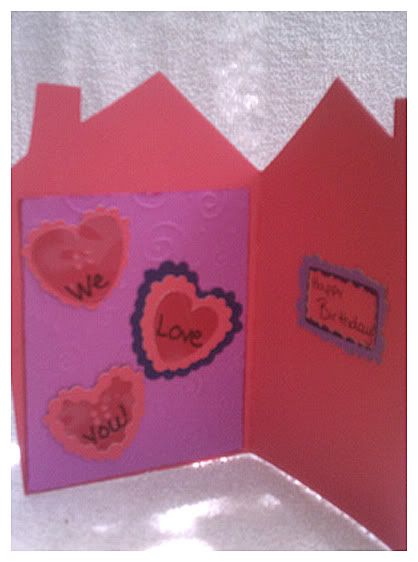 Are you ready to play? Here's how!
1). Download the files HERE
2). Create something.. ANYTHING crafty with these SVG files! You must use at least ONE of the files provided.
3). Post them on YOUR blog*.. click on the TITLE of your blog post you want to share and copy the link from your browser.
*You can also host them from Flickr or other hosting websites if you do not have a blog.. :)
4). Come over to Paper Dolls and share! Make sure you select the thumbnail photo you want!
5). Share about our challenge and giveaway on Facebook or your blog... pretty please?
Then, next Wednesday we will post the winners!..