Whoo-hoo!!!!  It's always so exciting to be able to introduce talented artists every week!  Today, it's actually not an artist - we're featuring a duo!!!  These two met online (they've never met each other in person!) and they have brought out the best in each other to create some beautiful SVGs :)  One is an artist, and the other creates SVGs from his designs! How cool is that!
Let's give a warm welcome to Suzan and RJ!!!!!
It's great to have both of you with us today!  Please introduce yourselves!
Hi! I am Suzan. My partner RJ and I own Main Street Arts and Crafts.  My store is Papyrus Jungle where RJ sketches lovely designs and I create the SVG files. RJ's store is RJ Ogren Artist.  It is a wonderful combination! I am the office manager for Premier Security, Inc.  I have been married 25 years to my wonderful husband Bryan, and we have 1 daughter Valerie who is 22, 2 dogs, 4 cats, and a pigeon we rescued as a baby last year (you don't even want to know). RJ is a Vietnam veteran, a graduate of the University of Miami (FL), a former Disney artist, actor and teacher for over 35 years.  He is married to a wonderful woman Suzanne, and they have 2 lovely children, Dawn and Sean.
 
What got you into crafting/how did you start your business? 
 
This is kind of funny - when Bryan and I were first married, he was in the Navy, and we were being sent to Panama Canal.  We went to visit his parents in Montana and got the chicken pox from my sister in law.  Well, with nothing to do but scratch, my mother-in-law suggested that I make my hands busy, because busy hands are happy hands.  So I learned how to do counted cross stitch, which led me down the road of crafting forever.  One of my favorite things to do was tole painting, and then I found paper and haven't turned back.   Working with SVG's and cutting is the best thing ever.  The first machine I had was the C *** but I didn't want to be tied down to cartridges.  Then, I found Sure Cuts Alot, and it so opened my world of crafting.  I am one that is addicted to boxes and other 3D items, and at the time there weren't a whole lot available so I started slowly learning Illustrator and began making little boxes and things.  I wanted to see more types of patterns available, but I am not a scrap booker and I don't make cards. I just wanted different types of patterns, and when I met RJ I knew we had something that no one else offered.  And BOOM - Papyrus Jungle was started! We also wanted to offer the opportunity for other types of crafters to be a part of what we wanted - so then Main Street Arts and Crafts was born, and it is still growing!
So, what inspires you? 
 
Honestly, I don't have a lot of artistic ability.  I don't draw, and I can't draw a straight line with a ruler! However, some things make me happy and smile - even if it is my cat Emmie purring sounding like someone with asthma!  I love to think outside of the box and try new and fun things.  I would have to say my biggest inspiration is RJ's sketches.  The things he creates that I can make into patterns is amazing.
When do you get to design? Also, tell us about your other hobbies and interests? 
 
I craft whenever I can, after work, before work, weekends, you name it. If I can steal five minutes to craft, you better believe I am going to.  We love to play Rock Band, watch TV (the older the show the better), same with movies (I love old movies!), and Nascar (I am the only child of a major Nascar fan!)  When I was 5, my dad would drag me to Riverside Raceway to watch the races, we had so much fun, and it got a lot better as I got older, and then when I was a teenager, there were some young cute drivers and to this day we watch the races every weekend. 
What cutter do you use and prefer? Besides the cutter and software, what is the one MUST HAVE crafting tool?
 
As far as I am concerned, there one cutter - and that is the Black Cat Cougar (please no one yell at me!)  It is an awesome machine, and it has never failed me.  It does everything people say and more!  I love the fact I have the control to change the force of my cutting by 1 or 100 if I want or need. It engraves, embosses, cuts leather, cardstock, vellum, metal, chip board.  I had to cut 300 very intricate snowflakes one year out of cereal weight board, and it only took a couple of hours!  (and this is because I didn't have enough mats to keep the machine pre-loaded - it could've been faster!)  Also, the customer service is unbelieveable.  My only regret with this machine is that I didn't order the big one.  Dawn and Sherri are there for you 24/7, plus everyone on the Black Cat USA forum is fabulous, always willing to help each other and NO drama.
Gosh, I am so glad this last question about the one MUST crafting tool doesn't include my Cougar, because I couldn't do any of this without it.  But second to that, is my Wacom Cintiq.  It is ancient but I love it.  Since I work off of RJ's sketches, I can work right on the screen and pick up all the details with the pen right on the screen, with the mouse it was near impossible. 
Now let's take a look at some of their fabulous files! 
Holiday Express Airplane - What a fun file!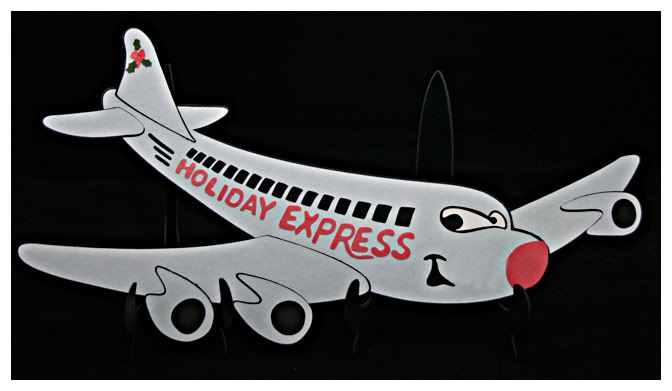 Rohee the Giraffe - isn't it so adorable?  So detailed!  Do you see a touch of Disney in there???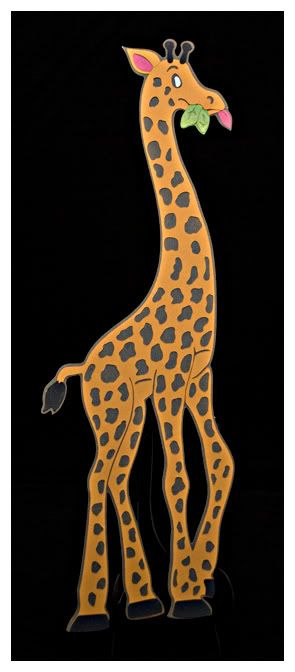 Violin - So intricate and so elegant!
Thank you so much Suzan and RJ, it was great having you here!
Don't forget!  The Flip-Flop challenge is still on until the end of Sunday.  If you haven't downloaded the super cute SVGs, make sure you get them :)  We've received some CUTE entries - so don't forget to check them out!
Then, join us on Monday for another challenge! Have a great weekend, everyone!
 ~The Dolls