Hello to all our crafty friends! We hope you all had a nice weekend! Time for our Week 8 challenge!
This week we've got an SVG from the talented Melissa from KaDoodle Bug Designs! Don't let this image fool you! You can use each piece (Reindeer, Penguin, crab, etc.) all individually!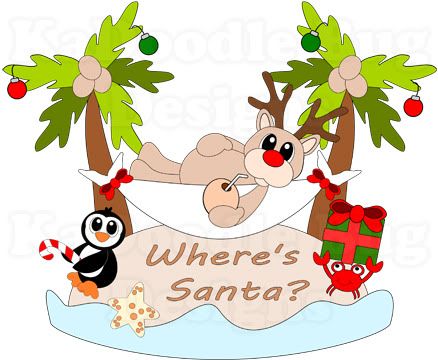 Ready to see what we have to share with you this week?!
Tamara - Happy Life, Crafty Wife
I decided to go with something VERY simple for two reasons, one, I ran short on time.. and two, simple is good! I wanted to show a different way to use these files and created gift tags with them! For details please check out my blog!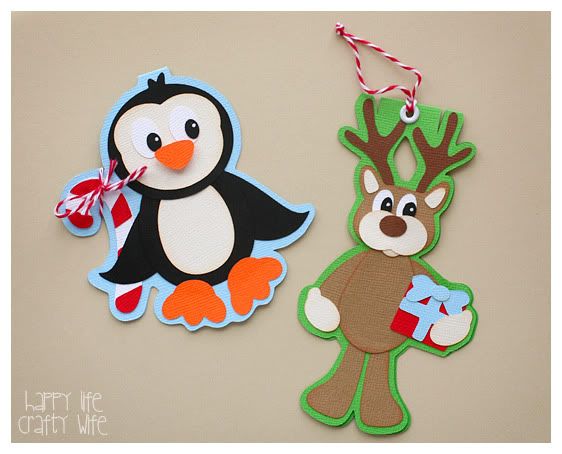 Jani - Paper Compulsions
Jani made an awesome project! How fun is this?! I LOVE 3D stuff so this makes me smile! For more details and photos head over to Jani's blog!
Alyssa - My Thoughts Exactly
Alyssa got creative with twine here and created a totally unique card! For more details and infomation check out her blog!
I hope these projects have inspired you and you're ready to get creating! Don't forget to reply thanking Melissa for her freebie file for this challenge, or post to her Facebook page!
Prizes this week are $20.00 credit to KaDoodle Bug Designs to the BEST project. And one randomly chosen person will get $10.00 to SVG Place!
Are you ready to play? Here's how!
1). Download the files HERE!
2). Create something.. ANYTHING crafty with these SVG files! You must use at least ONE of the files provided.
3). Post them on YOUR blog*.. click on the TITLE of your blog post you want to share and copy the link from your browser.
*You can also host them from Flickr or other hosting websites if you do not have a blog.. :)
4). Come over to Paper Dolls and share! Make sure you select the thumbnail photo you want!
5). Share about our challenge and giveaway on Facebook or your blog... pretty please?
Then, next Wednesday we will post the winners!..