Well, everyone... here it is! The last challenge before the blog is shut down! We still have two designers to feature for you! The last one will be featured THIS coming Friday! Wednesday we will have a special feature from one of our fabulous sponsors this week!
And well, we have to go out with a bang, so we've got some GREAT project inspiration AND GREAT prizes! The file this week is very easy to work with and you can do so much with it! Are you ready?!
Thienly - Mod Paperie
Thienly created this AH-mazing altered clipboard project! I just love this! If you'd liek to see how she had this beauty, head on over to her blog for details!
Melanie - In Love With a Bug
Melanie made a lovely card with several roses! I just love this with those mini flowers! For more photos and details please visit her blog!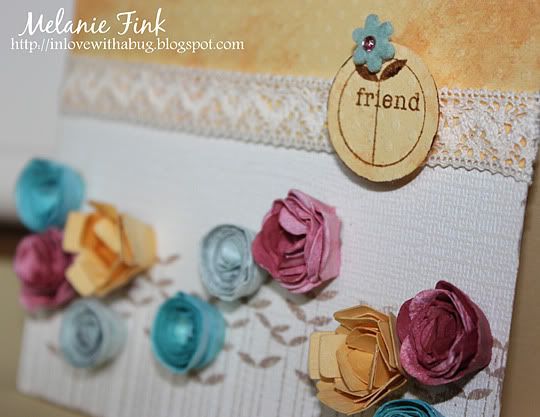 Jillian and Bunny -  The Princess and The Paper and Bunny Runs With Scissors
Jillian an Bunny are an amazing mother and daughter team! Jillian is a young and super crafty and talented girl! You will get to learn more about her on Wednesday! They made a beautiful topiary! Wow.. isn't this gorgeous!? Please check out their blogs for more details and photos!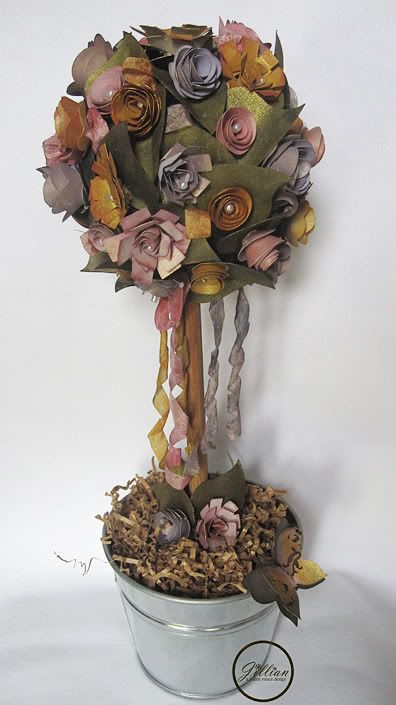 Sooo... can you guess what are files to work with this week are?! FLOWERS! Rolled roses are so pretty and fun to work with! These were created by Cindy from Creative Pointe!
So fun!! I hope you all are in crafty mood this week! You will want to win these prizes up for grabs!
1st Place: $10.00 to SVG Place, $10.00 to Creative Pointe and TWO stamps sets from A Jillian Vance Designs!
2nd AND 3rd place: TWO stamp sets from A Jillian Vance Designs!
Pretty awesome, right!!
As usual, our challenge will run through next Monday!
Are you ready to play? Here's how!
1). Download the files HERE
2). Create something.. ANYTHING crafty with these SVG files! You must use at least ONE of the files provided.
3). Post them on YOUR blog*.. click on the TITLE of your blog post you want to share and copy the link from your browser.
*You can also host them from Flickr or other hosting websites if you do not have a blog.. :)
4). Come over to Paper Dolls and share! Make sure you select the thumbnail photo you want!
5). Share about our challenge and giveaway on Facebook or your blog... pretty please?
Then, next Wednesday we will post the winners!..