Hello, everyone! We're very sorry for the day late start on this challenge.. we will let this one run an extra day so you will have plenty of time to enter! I (Tamara) do the blog posts for Monday challenges and with the holiday weekend and all, my time slipped away rather quickly with spontanious trips to the lake and such. It's been a fun and busy weekend with the family! I hope you all had a fabulous weekend!!
Anyhow, this week we've got yet another FANTASTIC file for you all! Our guest designers from last week, Suzan and RJ from Papyrus Jungle created this detailed castle file to use! Isn't it amazing? So, put your thinking caps on.. or 'crowns' in this case! lol.. and think about what you could create with THIS!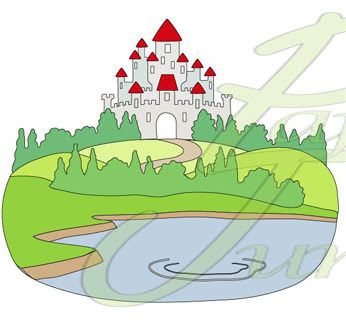 (There is a swan as well, it's just missing from this illustration)
We've got some inspiration from two guest designers this week for you! Two talented Jessica's!
Jessica B. - Jessica's Crop Corner
Jessica made a castle card fit for a princess.. or prince! :) Love the embossing and use of twine! Please see her blog for more info and pictures!
Jessica L. Crafty Rocket Science
Jessica made a scrapbook layout! Th file looks great here and the inking to the photo borders look very nice! For more info and photos, please check out her blog!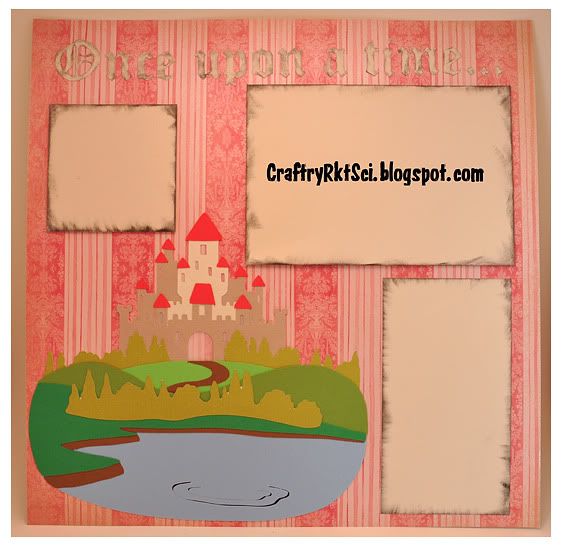 Ready to play?
1). Download your files HERE
2). Create something.. ANYTHING crafty with these SVG files! You must use at least ONE of the files provided.
3). Post them on YOUR blog*.. click on the TITLE of your blog post you want to share and copy the link from your browser.
*You can also host them from Flickr or other hosting websites if you do not have a blog.. :)
4). Come over to Paper Dolls and share! Make sure you select the thumbnail photo you want!
5). Share about our challenge and giveaway on Facebook or your blog... pretty please?
6). If you are downloading the freebie files, but won't have time to join the challenge, it would be nice to leave a little thank-you comment to our SVG designer for this week! :)
Then, next Wednesday we will post the winners!..
We will have THREE winners this week! One with the BEST project will get the rest of the medieval collection PLUS a $10.00 giftcard to SVG Place! The other two randomly chosen winners will get the rest of the medieval collection! This collection is SO detailed and amazing!
 We can't wait to see everyone's projects!!
~ The Dolls